This is a permanent website for all Classmates of Miller and Lanier who graduated in 1961. You are all welcome here!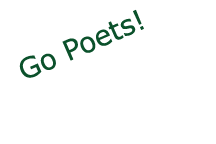 This site isn't about waistlines, hairlines or credit lines.
It's about reconnecting with our friends
from some of the best years of our lives!
This website was created to promote, celebrate and reconnect with all members of the Miller-Lanier Class of 1961. Your participation is essential for it to succeed.
These pages are password protected to protect your privacy.
To view content you need to join.
Joining this website is as easy as 1, 2, 3...
To gain access to all the features of your website you need to register and create your own personal password. It's easy, free and secure.
Simply click on the Classmate Profiles link in the menu bar above.

Find your name.

Click on it, and follow the prompts!
For more help, click on the First Visit/FAQ link to the left. If you're still stumped, contact us and we'll be happy to help!
Please Note: If you cannot find your name in the Classmate Profiles, click on the Contact Us link to let us know. Please be patient while we get everything running - we are new at this.
If you don't remember your password, follow the instructions under the First Visit/FAQ link on the left.
ANNOUNCEMENTS
Restoration and Relocation of Sidney Lanier Bust
This memorial to Sidney Lanier is neglected and in need of restoration and relocation. It is in Piedmont Park in Atlanta. The Lanier Alumni Group desires to move this monument to a visible, safe place in Macon.
For details, see https://gofund.me/5de52d6c.
---
Kay Marshall Johnson passed away on Wednesday August 1, 2018 surrounded by her family.. We were marrried for 56 years and I am not sure how I will make it without her.

Her funeral was held on Monday August 6, 2018.

Jerry
---
Anne King (Jarriel) is recovering from lower back surgery.
It looks like a long process.
---
Keeping Track of Classmates' Birthdays
On any page,
in black bar on the left,
under "Member Functions,"
click on "Notify Me."
On the "Notify Me" page,
scroll to "Profile Subscriptions."
Under "Available Classmates,"
click on the box beside the name of each classmate you want to keep track of.
At the very bottom of the page,
for "A Classmate whose profile I'm subscribed to has an upcoming birthday"
mark the "Once Daily" button.
---
So sorry to hear of James E. Davis' passing on 8/24/14. Went to grammar school with him. He graduated from Lanier in '61.